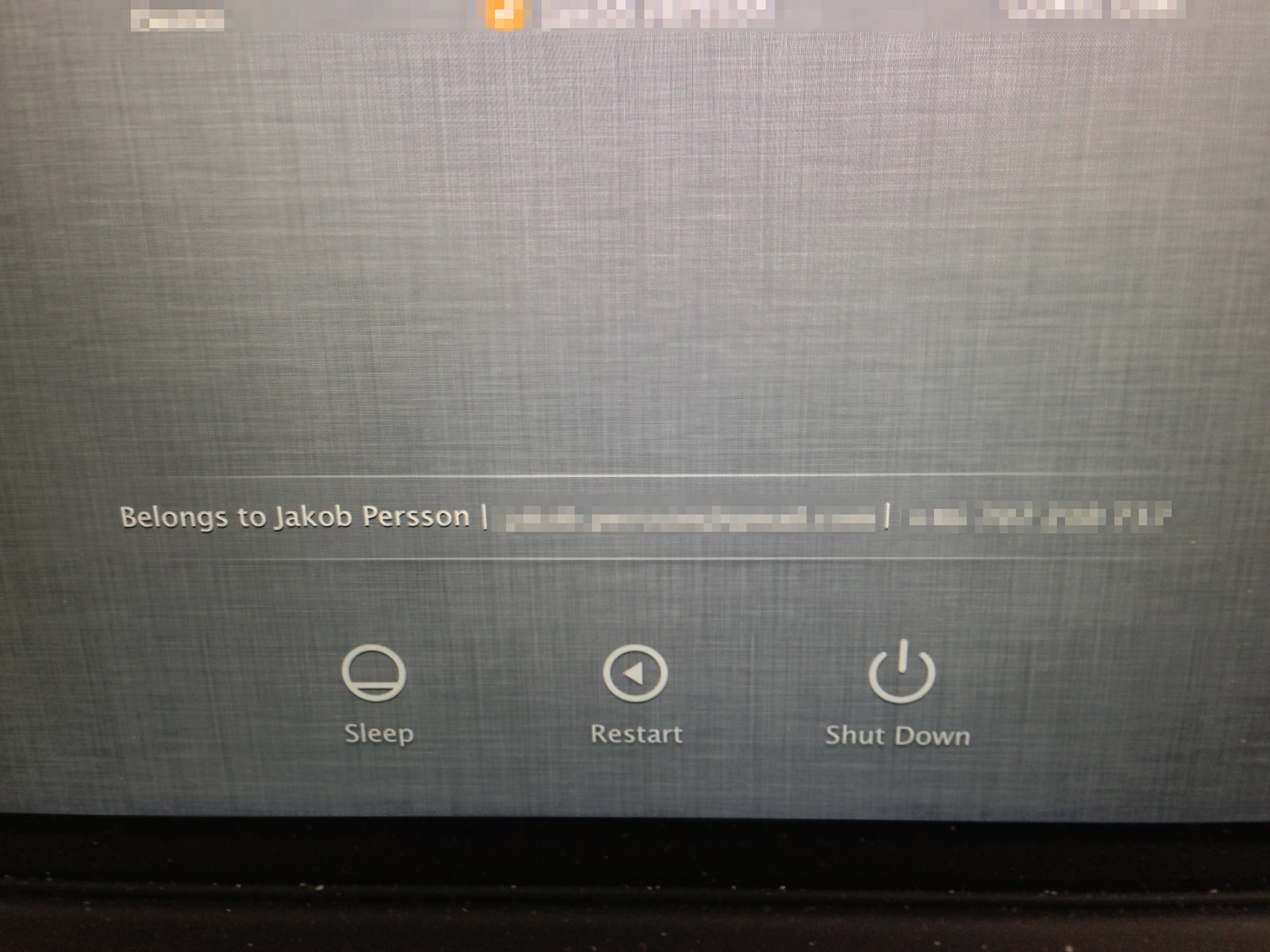 How to set a lock screen message on your Mac
You can't believe it. Your friend. Confidante. Colleague. Yes, your laptop, is gone. Your chances of seeing it again hinge on the kindness of strangers. But they won't be able to help unless they know that you are the rightful owner. In cases like these, it's useful to have set a lock screen message on your Mac.
The lock screen is what is shown when you're logged out of your Mac OS user account. By displaying your contact details here, you make it easier for someone who finds your computer to return it to you.
For this to be effective, I recommend you set your Mac to log you out after a while or when the screen saver is activated, whichever is first. Also, develop the habit of logging out when you leave the computer.
Setting a lock screen message
Open System Preferences… from the Apple () menu.
Click "Security & Privacy".
If necessary, click the padlock on the bottom left and enter your password to allow you to make changes.
Click "Set Lock Message…" and enter your message. I entered my name, phone number and email address. It's wise not to give away all your details as burglars have been known to use luggage tags to find out addresses of homes whose owners are out of town.
Click the Apple () menu and select "Log Out" to see your lock screen message.
See the slideshow above for details.
Multiple lines of defense
I recommend having several lines of defense in case you lose your laptop such as:
Making backup copies regularly using Time Machine or a cloud-based solution like iCloud or Dropbox
Having an encrypted file system (using FileVault)
Having a way to trace your Mac, either using "Find my Mac" or "Undercover" (third party application)
Printed tags attached to your computer with your name and contact details
I hope you find this tip useful and that you won't have to rely on it, ever. :)